At BY YOUR SIDE HOME CARE LLC, we serve as the second family of the individuals under our care. Our goal is to deliver refined and personalized home care services. We take pride in giving our best to improve our clients' conditions so they can live a better quality of life.
Our
Mission
Our mission is to preserve the dignity of aging individuals by creating a service designed to reduce, prevent, and/or delay placing the aged in residential institutions. Thus, strengthening the bonds that build generations.
For us to achieve this mission, we will facilitate the ability for the elderly to "age in place," thereby decreasing and or delaying the need for care outside of the home.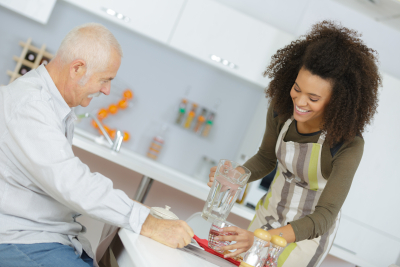 Why Choose Us?
At BY YOUR SIDE HOME CARE LLC, we are constantly increasing our standards for home care. Our objective is to ensure that your loved ones can maintain their lifestyle and their sense of freedom. We understand that not all clients will need the same type of care. Therefore, we've developed a wide range of fully customized services to meet the unique needs of each and every client.
For more information about our company, please send us a message or reach us through our given contact information.